Greek assets body the Hellenic Republic Asset Development Fund plans to launch the third privatisation phase of 10 ports across Greece in autumn, with priority on four in Northern Greece, three in Attica as well as ports in Patra, Volos and Heraklio.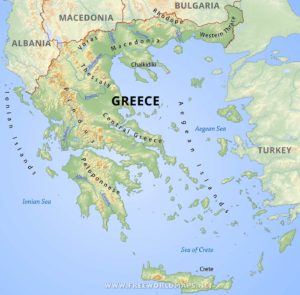 The third phase follows the sale of the Thessaloniki Port Authority to South Europe Gateway Thessaloniki for €231,926m earlier this year, reported GTP Headlines.
Next in line for immediate development are the ports of Alexandroupolis, Kavala, Igoumenitsa, Corfu and Volos. So far, the ports of Alexandroupolis and Corfu have attracted the most interest, said GTP.
Unlike the previous two ports — those of Thessaloniki and Piraeus — the government will not proceed with the full sale but will instead enter public-private partnership contracts to "encourage the advent of investors who have specific know-how and experience, while at the same time ensuring the public's best interests".
According to Naftemporiki, said GTP, cruise travel activity is the point of interest for Corfu and Heraklio, freight services for Alexandroupolis, connecting ports in the Black Sea for Kavala and serving the Adriatic for the port of Igoumenitsa.
The ports of Lavrio, Rafina and Elefsina, according to Naftemporiki, have been put on the back burner for now as there has been limited investor interest.
Source: Port Strategy