The project results, activities and outputs will be assessed and validated by top experts in ports. More than 30 experts in the different Port of the Future Topics have already been identified and will be engaged during the project as a whole.
The experts will be engaged through ad hoc thematic workshops with the main goal of assessing and, above all, validating the different activities carried out by the Consortium. A workshop is a seminar in which the participants work individually and/or in groups to solve actual work related tasks to gain hands-on experience. In detail, DocksTheFuture thematic workshops with experts will be distributed throughout the project critical development path in order to validate desktop and data analysis and project deliverables. The experts will provide an in-depth review of (or introduction to) the project specific topics of interest for the community of the stakeholders, providing participants with materials and/or ideas that are immediately useful in the classroom, and ideally devote significant time to hands-on activities by the attendees.
Specific experts will be invited for each of the selected Port of the Future topics.
EXPERTS
Alessandro Panaro

Maritime Transport Economist, Head of Maritime & Mediterranean Economy Department at SRM (Intesa Sanpaolo Banking Group). Coordinator of the Permanent Observatory on Maritime Transports and Logistics. He has conducted a lot of research about maritime economy, ports, airports, logistic platforms, railways, infrastructure, Special Economic Zones in collaboration with research centers and international universities like Rotterdam, Shanghai, Seoul, Antwerp and Hamburg. Speaker at numerous scientific conferences, meetings and seminars nationally and internationally. He has authored scientific essays and articles published in scientific and technical journals. He
coordinates SRM's magazine: Dossier European Union. Member of the International Propeller Club and of GEI "Gruppo Economisti di Impresa". Member of Scientific Committee of Soslog (Association for Sustainable Logistics) and IRGIT (Center of Research related to University of Naples "Federico II).
Aristos Halatsis

Mr. Aristos Halatsis is a Senior Project Manager with the Hellenic Institute of Transport (CERTH/HIT). He holds an MSc in Logistics & Transportation and an ΜΒΑ, and has more than 20 years of professional experience in the areas of port operations and logistics & intermodal freight transport management, including both EU-funded research projects and industry studies. Mr Halatsis has served as an expert/evaluator to a number of EU Programmes, among which the TEN‐T/CEF Programme, the Marco Polo II Programme, the Information Society (ICT for Transport) Programme, and as the CEO of one of the Greek Port Authorities.
Bogdan Oldakowski
Since July 2006 Secretary General of the Baltic Ports Organization. The founder and co – owner of Actia Forum Ltd established in 2000. In years 2003 – 1996 he worked as at various positions in the Port of Gdańsk Authority Co. At the same time he was a chairman of the Environment Committee of the Baltic Ports Organization. Involved in work of several international transport related organizations: e.g. European Sea Ports Organization, International Maritime Organization. Organizer, chairman and speakers at many international conferences. Graduated in 1993 from University of Gdansk, Faculty of Physical Oceanography. He is also graduated from Law and Management post-graduate studies at Gdańsk University of Technology. Participated in professional trainings on management, transport, environment, international relation affairs. His hobby are sports (tennis, football, skiing), jazz, contemporary art.
Christian Blobner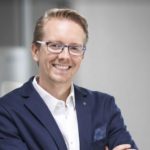 Christian Blobner earned a Diplom degree in International Economics from Otto-von-Guericke University Magdeburg in 2006. He also earned a Bachelor's degree in Business Management from Napier University in Edinburgh, Scotland, in 2005. In 2006 he started working for the Fraunhofer Institute for Factory Operation and Automation IFF as a project manager in the Logistics and Factory Systems business unit. There he was responsible for the acquisition and management of international research projects of the business unit in various EU-funding programs. As Head of International Research Networks within Fraunhofer IFF's International Business Development, Mr. Blobner coordinates the institutes international engagement and cooperation with international partners. He is the institute's representative in various high-level networks and initiatives, such as EFFRA, ALICE and EERA. Moreover, Mr. Blobner is the responsible manager for the Fraunhofer IFF's Digital Innovation Hub "The VDTC of the Fraunhofer IFF".
Dirk 't Hooft
Dirk 't Hooft is currently working as an independent Senior Advisor. At European level he is active involved in research and innovation projects. Member of the Secretariat and member of the Executive Group of "ALICE", (Alliance for Logistics Innovation through Collaboration in Europe), the European Technology Platform on Logistics. He was also project leader of the European FP7 research project CO3 on Horizontal Collaboration in the Supply Chain. Mr. 't Hooft works in the Netherlands, as Senior Advisor Logistics Collaboration for Argusi b.v. and is involved with Argusi in the H2020 project CLUSTERS 2.0. After his graduation in economics at the Erasmus University in Rotterdam, Mr. 't Hooft worked in several senior executive positions in Publishing and Agricultural Machinery and was thereafter 6 years CEO of EBS, the Bulk Stevedoring Company in the Port of Rotterdam, 6 years CEO of the Flower Auction of Aalsmeer and 11 years as CEO of HIDC (Holland International Distribution Council). Mr. 't Hooft is experienced in the management of innovation projects, is able to match people and organizations, and has a broad international experience.
dthooft@etp-alice.eu
www.etp-alice.eu
Edwin Lock
Mr. Edwin Lock has obtained a B.Sc. in Port Management & Logistics and a M.Sc. in Maritime Studies. He is an independent management advisor and economist in the field of maritime transport and port development with a focus on operational, financial, economic and organisational aspects. He has been involved over 25 years in many projects worldwide regarding port privatisation & PPP transactions, port and maritime policy and strategy, logistic improvements, management information systems, capital investments and organisational restructuring. Mr. Lock has developed a financial module for investments in ports and related infrastructure. He was involved in the restructuring and privatisation of Portnet in South Africa and the Port of St. Petersburg (Russia). Mr. Lock prepared the Assessment of Tanzania's Ports in the Regional Economic Environment for the Tanzania Port Authorities. In the port of Paramaribo (Suriname) he introduced Activity Based Costing and a methodology and model to determine terminal lease tariffs. For the European Commission he evaluated Marco Polo transport and Motorways of the Seas project proposals (ports, maritime transport, IWT and rail).
Frederico Pinto Ferreira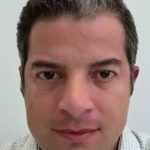 Project officer of Fórum Oceano since January 2013, he has a wealth of work experience related with maritime economy and affairs, namely: worked for the Forward Studies Unit of the Conference of Peripheral Maritime Regions (CPMR), participating in the "Europe of the Sea" Study (CRPM's contribution to designing the European Strategy for the Sea); Made part of the Maritime Policy Task Force of European Commission, in Brussels, where he had responsibilities on regional issues and socio-economic data; He was also Executive Director of IDCEM –Institute for the Development of the Knowledge and Economy of the Sea. Currently as project officer of Fórum Oceano he is engaged with activities related with the sectors of Shipbuilding and Ship repair, Marine Energies, Marine technologies, and Ports, Maritime Transports and Logistics, and he is responsible for project management and cooperation concerning industry/research connections as well as networking activities and assistance to setting up new projects ideas and new business opportunities.
Gemma Molero
Gemma Molero is a Chemical Engineer by the Universitat de València and PhD in Engineering projects by Universitat Politècnica de València. She is co-founder and CEO of AITEC which is a R&D (research and development) performing Spanish SME focused on transport and logistics (www.aitec-intl.com). Gemma has some works published in indexed journals about research on safer, more secure and greener container terminals and she is actively working to improve the CSR (corporate social responsibility) protocols in the transport system including ports.
João Costa 
João Costa is the innovation manager of the PIXEL Ports Project. Mr. Costa is a senior researcher at XLAB Research, holding a PhD in Mathematics from the University of Ljubljana. He worked as a researcher in data analysis at the Institute Jozef Stefan, and has experience with project management, business development and marketing processes in the R&D. He collaborates for 7+ years with the business development team at the premium remote desktop product ISL Online, and was head of marketing at the bioinformatics SME Genialis
Eleni Krikigianni
Mrs. Eleni Krikigianni has graduated from the Urban Planning engineering school of the University of Thessaly in 2013. She holds a MSc degree in urban planning and regional development from the University of Thessaly and she has also obtained a MSc degree in Geoinformatics from the Harokopeio University of Greece. Eleni has a significant experience in environmental engineering, transport planning and security & risks assessment. She has been involved as the project manager of several EU-funded projects (H2020, FP7 and national projects), including but not limited to Valleta Port Risks, GeoSmartCity, Clusters 2.0, ELVITEN. Her research interests include sophisticated techniques of utilizing geographical information systems and remote sensing techniques as well as the simulation /modelling of geographical data. Regarding application domains, she is mostly active in the field of environment, focusing on transport sustainability and ICT technologies, logistics operations, freight transport and port management.
Michele Acciaro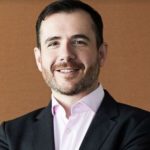 Michele Acciaro is associate professor of maritime logistics and director of the Hapag-Lloyd Center for Shipping and Global Logistics (CSGL) at Kühne Logistics University (KLU). Until December 2012 he held the position of Senior Researcher – Green Shipping at the Research and Innovation department of Det Norske Veritas AS (now DNV-GL) in Høvik, near Oslo. Between 2004 and 2010 he worked as deputy director and researcher at the Center for Maritime Economics and Logistics (MEL)/Erasmus SmartPort of Erasmus University Rotterdam, with which he is still associated. Michele Acciaro holds a BSc and a MSc (cum Laude) in Statistics and Economics from the University of Rome "La Sapienza"; a MSc in Maritime Economics and Logistics from Erasmus University Rotterdam for which he was awarded the NOL/APL Prize for Student Excellence; and a PhD in Logistics also from Erasmus University Rotterdam. Dr. Acciaro was awarded the Young Researcher Best Paper Prize at the IAME Annual Conference in Cyprus in 2005.
Miguel A. Llorente
Miguel A. Llorente is Telecommunications Engineer (MSc, 2009), MBA in Global Markets (2014), and MSc in Industry 4.0 (2018) with 10 years of experience in ICT R&D projects. He has a strong background in sensor networks, tiny/low power communications, ambient intelligence and IoT systems. He worked for 6 years in fields as CEP for pattern recognition, alerts or situation detection in indoor with IoT and Real Time Location Systems. He joined Prodevelop in June 2016 as R&D Engineer to create IoT solutions in the Ports Logistics and Maritime sector, leading software architecture of H2020 INTER-IoT project and collaborating in product definition for ports and terminals. Currently, he is Technical Coordinator of PIXEL, a H2020 project for building the ports of the future.
Paul Brewster
Dr Paul Brewster is European Policy adviser at the Irish Maritime Development Office. With over 20 years of experience in the offshore renewable energy and maritime sectors he is responsible for supporting the work of the IMDO on the development of the Irish shipping and shipping services industry. The IMDO is the government agency responsible for providing policy analysis and advice on the maritime sector to Department of Transport in Ireland. It undertakes
economic analysis on the maritime sector and socio-economic analysis of all aspects of the ocean
economy. Recent projects Paul has been involved with include:- assessing the use of the UK
Landbridge for Irish imports and exports; a study on Irish ports for the offshore renewable energy
sector; and collaborating with the data analytics research centre, Insight, on the development of
"smart ports " demonstration projects.
Pierre Cariou
Pierre CARIOU is, since 2010, Senior Professor in Shipping and Port Economics at KEDGE Business School (Bordeaux Campus). He is visiting professor at Shanghai Maritime University and at the World Maritime University in Malmö, Sweden. He held the French Chair in Maritime Affairs at the World Maritime University (2004-2010), where he was in charge of Shipping and Port Management specializations. From 2001 to 2004, he was Associate Professor in Applied Economics at the Faculty of Economics of Nantes (France). He completed his PhD in 2000 on liner shipping strategic alliances and has since then contributed to several reports for private companies (SKS Tanker, Casino Group, CMA CGM, NATEXIS bank…) and public institutions (the French Parliament, the Port Authority of Nantes and Marseille…). His main research interests are shipping/port economics and maritime safety, topics on which he published more than 60 academic papers. He is head of the Maritime Governance, Trade and Logistics lab within the KEDGE Business School Supply Chain Center of Excellence (CESIT) and is a founder member of http://www.porteconomics.eu/. He was Vice President of the International Association of Maritime Economists (2014-2016) and KEDGE Dean of Research from 2015 to 2017.
Roberto Cinquegrani
Degreed cum laude in Business Administration at the University of Naples Federico II in 1988, special student at M.I.T. (Cambridge, Mass, USA) in 1990/91. Former principle in CapGemini Consulting he is, since 2015, partner at M.R.G. Consulting and Board member of MAR.TE.
During his carrer he was CEO and/or Chairman of several national and international transport companies mainly operating in the freight and combined transport, such as Italcontainer – Italy's leading in maritime combined transpor–, Intercontainer – European leader in maritime combined transport –, Autostrada Ferroviara Alpina – Italo/FrenchJoint venture launching new technologies for transportation of lorries by rail – Serfer – rail undertaker also managing shunting operations all over Italy. Dr. Cinquegrani was also board member of TxLogistik (Germany) and of other companies in the FS group. He became Surface Transports Director and then Sales and Marketing Director at ATAC. As partner of M.R.G. Consulting worked at the Ethiopian Rail Corporation both on operational issues and stratrgic planning. He worked on the commercial development of new railway lines in Uzbekistan by JSC and supported several Italian clients on strategic and operational fields.