The Indian government is to launch a customer-centric, secure, globally accessible e-governance platform named 'Shipping Portal' that will ensure transparency and efficiency in end-to-end solutions.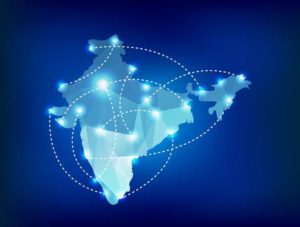 Mansukh Mandaviya, India's Union Minister of State unveiled the initiative.
Speaking in Mumbai at a maritime stakeholders meeting organized by the Directorate General of Shipping (DG Shipping), part of India's Ministry of Shipping, Mandaviya described the platform as "game changer".
The Shipping Portal will function as a method of issuing certificates and approvals, while only requiring minimal manual intervention, according to the Indian government.
It stated: "On this portal, all training institutes, agents sending seafarers to other countries and shipping companies will come together on a common platform.
"This will not only fulfill the dream of digital India but will pave the road for good governance."
Mandaviya also emphasized the importance of the maritime sector to India's economy.
In July 2018, Maersk, the world's biggest container line, reported that India's containerized trade had increased by 11%.
Source: Port technology