The leaders of Iran, Russia, Azerbaijan, Kazakhstan, and Turkmenistan have signed a new convention on the legal status of the Caspian Sea, an issue that has been disputed between the five countries for over 20 years.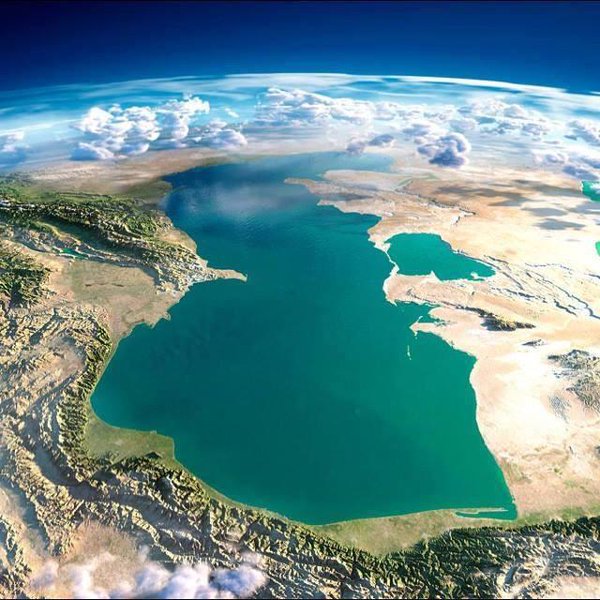 Russian President Vladimir Putin said the agreement, "creates conditions for bringing cooperation between the countries to a qualitatively new level of partnership, for the development of close cooperation on different trajectories."
Hassan Rohani, president of Iran, said that the delimitation of oil- and gas-rich Caspian seabed will require further discussion and agreements between the littoral states.
Rohani also hailed a clause in the convention that prevents non-Caspian countries from deploying military forces on the Caspian Sea, saying, "The Caspian Sea only belongs to the Caspian states."
Kazakh President Nursultan Nazarbaev said the agreement allows for the construction of underwater oil and gas pipelines, as well as setting national quotas for fishing.
The parties agreed to set up a special mechanism of regular five-party consultations under the auspices of the Foreign Ministries to implement the provisions of the convention, Nazarbaev also said.
The five countries also signed agreements on trade and economic relations, transportation, and the fight against terrorism.
The future of the Caspian Sea is key because of natural resources including trillions of dollars' worth of hydrocarbons in the seabed, which holds about 50 billion barrels of oil and nearly 9 trillion m³ of natural gas in proven or probable reserves.
Also, the sea hosts a number of ports which are being developed to be key staging posts in China's new Silk Road.
Source: Portseuroupe