Onshore Power Supply in Port of Kapellskär
A Swedish port has installed shore power in order to service a fleet of green new-build ferries.
The Port of Kapellskär has introduced shore power and auto-mooring at the quay to service two brand new Finnlines Superstar-class vessels on the Kapellskär-Långnäs-Naantali route. "Having the possibility to invest, together with our customers, in modern technology that reduces emissions is extremely rewarding. It is very positive that our long-term loyal customer, Finnlines, has chosen to invest in sustainable development at Port of Kapellskär," says Bino Drummond, deputy chairman of Port of Kapellskär. The onshore power connections are part of a larger project being carried out together with the shipping company Finnlines and Port of Naantali. Finnlines' new vessels will be introduced into service in 2023. In addition to the onshore power connections, automooring will also be installed at Port of Kapellskär.
Read more about it here: https://maritimeducation.com/onshore-power-milestone/
Electric lift trucks, a Step Towards Electrified Ports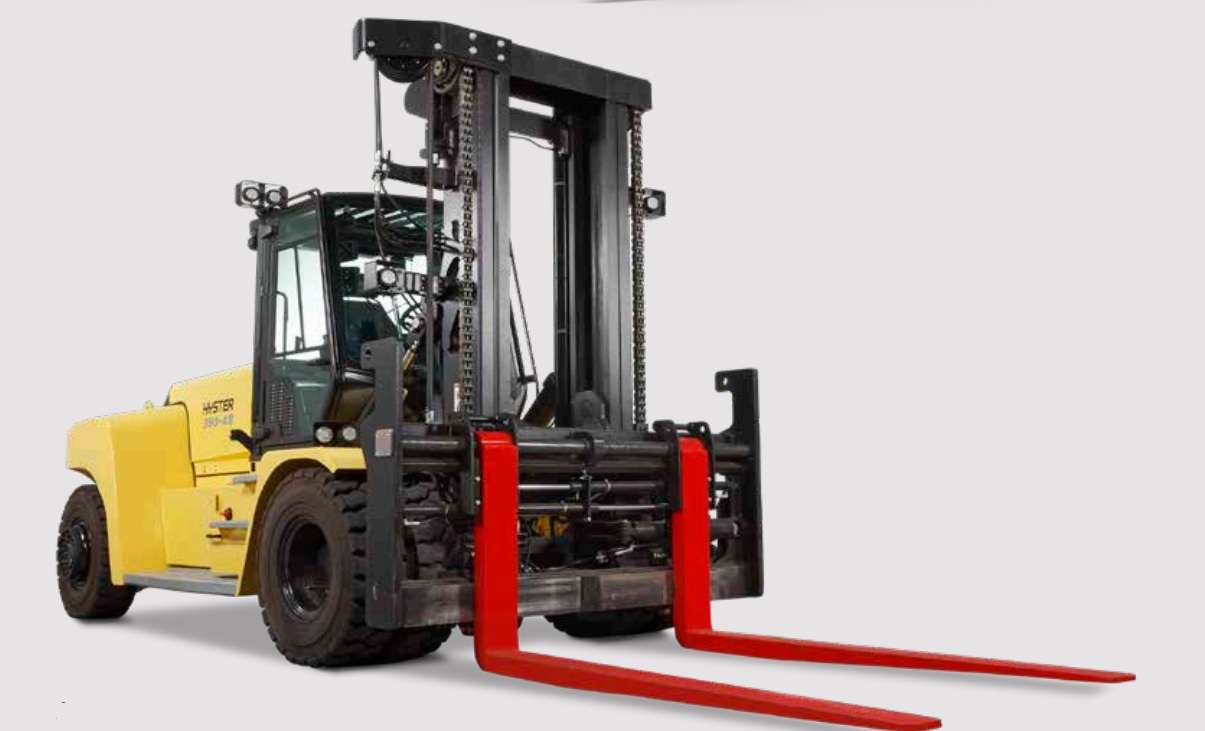 Hyster aims to offer electric container handlers powered by integrated lithium-ion batteries with a choice of charging options and for operations with higher power consumption and extremely heavy duty cycles, they can be equipped with hydrogen fuel cells. Hydrogen and grid power provide complementary power solutions for operations. Where the requirements to power a fleet of electric Big Trucks are likely to exceed the power capabilities of the grid, hydrogen may provide operations with readily available energy without a requirement for a high-capacity electric charging infrastructure.
Read more about it here: https://maritimeducation.com/electric-lift-trucks-an-step-towards-electrified-ports/
Electric-powered hydraulic cranes for the Port of Ipswich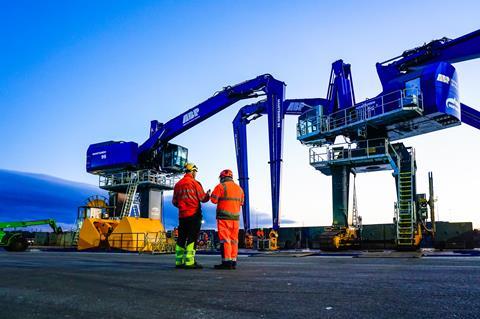 Two fully electric-powered hydraulic cranes are arriving at the Port of Ipswich, helping further reduce carbon emissions. The Mantsinen model 95ER cranes are amongst the first of their kind in the UK and are the latest in a series of sustainable measures from Associated British Ports which have contributed to a 36% decrease in greenhouse gas emissions since 2014.
"ABP is really committed to reducing the greenhouse gas emissions arising from port activity," said Paul Ager, divisional port manager. "This £4 million investment at the port is the latest development in ABP's carbon reduction goals tailored to its operations.
Read more about it here: https://maritimeducation.com/252-2/